Always call us for garage door torsion spring repair in Katy, Texas. Turn to a pro for this type of service. Extension and torsion springs can be very dangerous to work with. A certified tech will have the experience and skills to do the job safely and correctly. Our seasoned pros know how to service these parts. Don't work on a spring unless you are qualified to do so. Enlist Garage Door Repair Katy to do the job right.
A Simple Torsion Spring Adjustment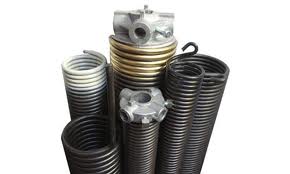 It could be that you only need a simple torsion spring adjustment. Adjustments are the most common repairs we make. In most situations, a broken spring costs too much to repair. But our experts will do everything possible to resolve the issue. We offer reliable garage door torsion spring replacement. Our techs carry all types of springs. We replace your broken spring quickly and accurately.
Torsion Spring Repair or Replacement
You may wonder why torsion spring repair is so unsafe. These parts are tightly wound. If they snap back during service, someone could get hurt. We don't want that person to be you. Our specialists have serviced torsion and extension springs many times before. Let us take the risk for you. We promise to take our time and do the job right.
We offer exceptional torsion spring replacement service. Torsion springs can come in a single or double. They are mounted above the garage door. The extension type comes in pairs. They are mounted on each side of the door. Their job is to balance the garage door. Our seasoned pros can replace these springs in no time at all. Our service is guaranteed. It is safe and efficient. Make the right choice for your safety. Turn to us for Katy garage door torsion spring repair.